Tony D'Alessandro
Executive Managing Director / Founder / Board Member
Tony has 45 years' experience within the Australian Civil Infrastructure Industry gained from working with Australia's most influential civil engineering construction organisations. Tony has experience in delivering major infrastructure and process projects, bids, and submissions in countries including Australia, Papua New Guinea, Laos, France, and Italy and travelling to oversee projects in Indonesia, the Philippines, Denmark and USA. Tony has extensive experience in Tendering and Delivery of Major Infrastructure Projects in mining, rail, marine, dams, structures, power stations, airports and highways. Tony has fulfilled senior management roles in major Australian Construction Companies and he brings significant corporate leadership experience to RDA.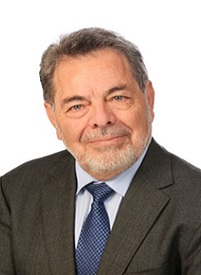 ---
Hilton Netterville
Chief Executive Officer / Board Member
Hilton has extensive construction, design management and operational experience in major infrastructure projects in Australia and abroad. In his 27 years of experience, He has worked as a Client, Contractor and Consultant across the fields of major highways, local roads, rail, major structures and marine works. Hilton has built up a strong knowledge base of engineering best practice from common sense technical solutions, applying industry standards through to innovative construction techniques and as such is driven to seek new challenges to continually improve our industry design capabilities.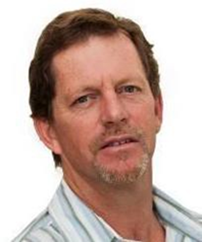 ---
Craig Griffith
Chief Operating Officer/ Board Member
Craig has accomplished 25 years' experience in executive management positions with global and national service orientated businesses. He has developed and motivated teams to achieve financial objectives, whilst balancing all necessary facets of business operations to achieve organisational results.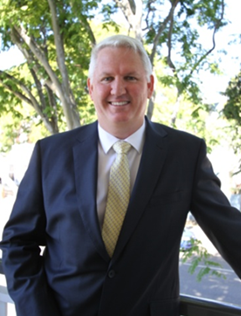 ---
Julie-Ann Kelly
Chief Financial Officer / Board Secretary
Julie-Ann is a certified chartered accountant with 32 years of experience, which includes eight years in public practice, predominantly with Price Waterhouse Chartered Accountants, and 24 years of experience in accounting and finance in industry, mostly with Curtain Bros Group, a large privately owned business, which operates primarily in Papua New Guinea and Australia.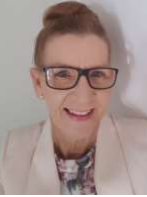 ---
Kevin Mann
General Manager Farming / Board Chairman
Kevin has a background in sugar cane agriculture and marketing, with strong emphasis in Board management and coordination. Consistently excels in industry contribution and innovative solutions. Experienced in handling large scale organisations and in presenting results of consortium operations. Skilled in developing and implementing standardised policies and procedures.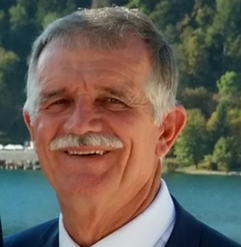 ---
Michael Waldby
General Manager Power Generation
Michael has had fifty years in power station construction, design and operation. Most of his experience is in the construction of large pulverised coal fired generating plant. Plant size has included 660 MW boilers with Babcock and Wilcox (UK) but has been mainly with 350 MW units where he has been involved from start of earthworks to final completion of commissioning and the contract maintenance period. He has also been involved with coal to gas conversion, liquid fuelled gas turbine generators, gas fired combined cycle units, biomass fired co-generation, a wind farm and with nuclear plant. Michael has contract management and project management experience and has managed large construction sites. By nature of the positions held his experience has been multi-disciplinary.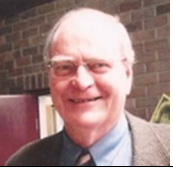 ---
Pat MacGinley
General Manager Engineering & Procurement / Board Member
Pat is a Civil Engineer with over 40 years' involvement in many types of construction who is now a specialist Contract Administrator and Project Manager with additional expertise in the management and assessment of contract claims. Pat's skills and abilities are based on experience in a wide variety of construction projects and roles. Construction projects included road and transport infrastructure, bridges, wharves, water and wastewater treatment plants, power transmission lines, tailings dams, concrete structures and electrostatic precipitators. Pat's roles, for both Contractors & Principals, included Contract Administration, Superintendency, Program/Project Management, Estimating & Costing, Project Engineering, Maintenance Management & Claims Management. Pat has a proven track record for excellence in delivering projects using many forms of contracting models. During the past 10 years, Pat has been involved in superintending / administrating / managing projects in North Queensland with a value of $800 million.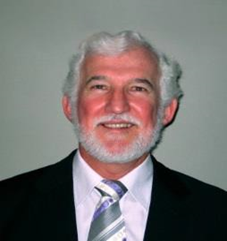 ---
Roland Horat
General Manager Project Management & Planning
Roland has 40 years of experience in the engineering, procurement, contract and construction management business covering a wide range of industries from mining, road, rail, ports and airport infrastructure to commercial and industrial plants. Roland's expertise lies in construction methods, project planning, scheduling, cost and control systems. Roland fully understands the requirements for an integrated planning, estimating/cost control system to successfully deliver complex Engineering, Procurement, Contract and Construction Management (EPCM) projects on time and budget. Roland is an authority on Earned Value Management (EVM) based project control systems and through his company Supertech Project Management (Australia) has developed a number of project control tools under the EVENGINE product brand to undertake Earned Value based EPCM cost engineering type tracking and performance reporting. Roland is a specialist in forensic analysis of schedules and budgets in support or defence of extensions of time and cost claims. Roland is a hands-on Practitioner of Microsoft Project 2016, Primavera Version 15+, and ASTA Power Project planning systems and has developed specialist extension tools to verify schedule compliance to Critical Path Methods of planning, resource management and cost control to industry best practice. Roland is across the relevant governance standards and guidelines for planning, cost control and construction to best industry practice. Roland brings his extensive practical experience and described expertise and team to all their client engagements.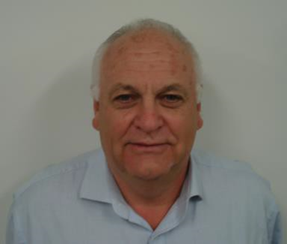 ---
Craig Thamm
General Manager Environmental Planning, Approvals & Safety
Craig Thamm is an environmental engineer providing specialist environmental, safety and risk expertise. Craig has experience in project and corporate environmental and safety management; general project management; government regulation and licencing; mining and civil construction environmental and safety management; staff training, supervision and recruitment; assessment and remediation of contaminated land.